Portland Apartment Construction
IBI Construction performs a variety of apartment construction services in Portland and the metropolitan area. Our services include siding, windows, roofing, decking, dry rot repairs, apartment turnovers, etc. Our team is prepared to help you from concept to completion. We assist with completing projects and repairs, as well as design, architecture, and planning.
Click on the links below to learn more and request a quote for your apartment construction project.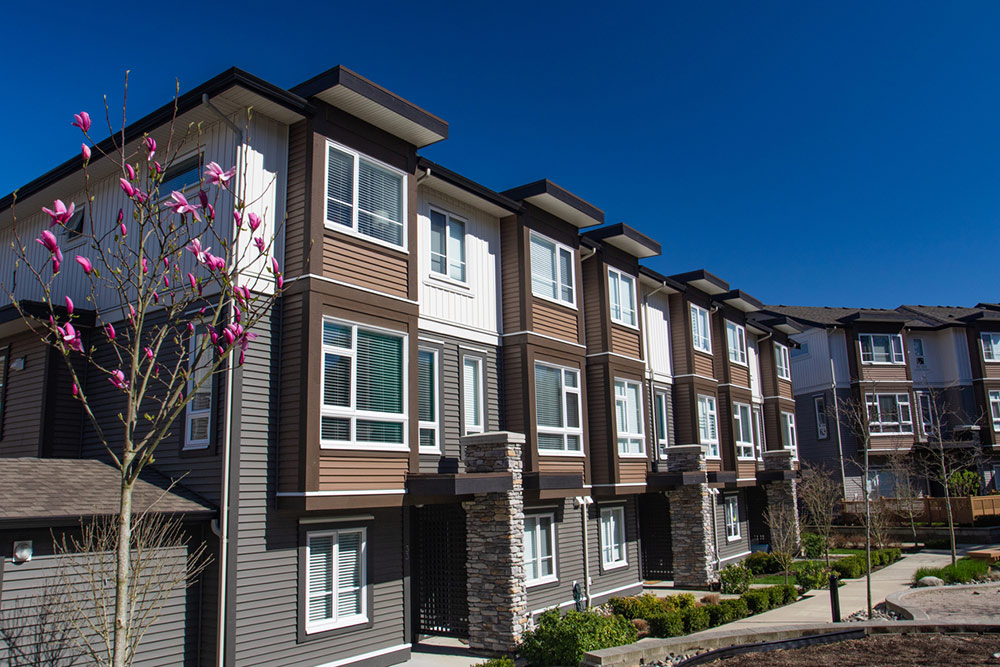 Exterior Construction
Multi-Family Contractors in Portland
IBI Construction performs exterior construction for apartment complexes, including siding replacements, window installations, and roofing. A well built and maintained exterior is necessary to protect complexes from excess moisture, water leaks, and the impacts of mother nature. With IBI as your preferred contractor, you can ensure your buildings are protected and built to last.
We work with architects, designers, and contractors that have decades of combined experience in the industry. Our knowledgeable and reliable team meets or exceeds current building codes and local regulations, and always delivers exceptional results. We execute specific plans with reliability and precision, making us the obvious choice for your apartment construction in Portland. As an actual expert in the construction industry, we can be your go-to for your construction needs.
For your next apartment construction project, count on us for replacements, installations, and repairs on siding, windows, roofing, and more. For an estimate, give our team a call at (503) 388-6967.
Apartment Decks & Balconies
Multi-Family Deck Construction in Portland, OR
From railings to deck boards, our team is here to help with necessary code upgrades, repairs, and safety requirements for your apartment decks and balconies. These spaces constitute an important part of a tenant's overall apartment experience. A proper deck or patio gives occupants the chance to cultivate their own outdoor space and enjoy the weather.
We build decks and balconies that are always up to code and industry standards. A safe, reliable porch area is non-negotiable, and we strive for perfection with every installation and repair.
For a quote on your apartment deck or balcony project, give us a call now: (503) 388-6967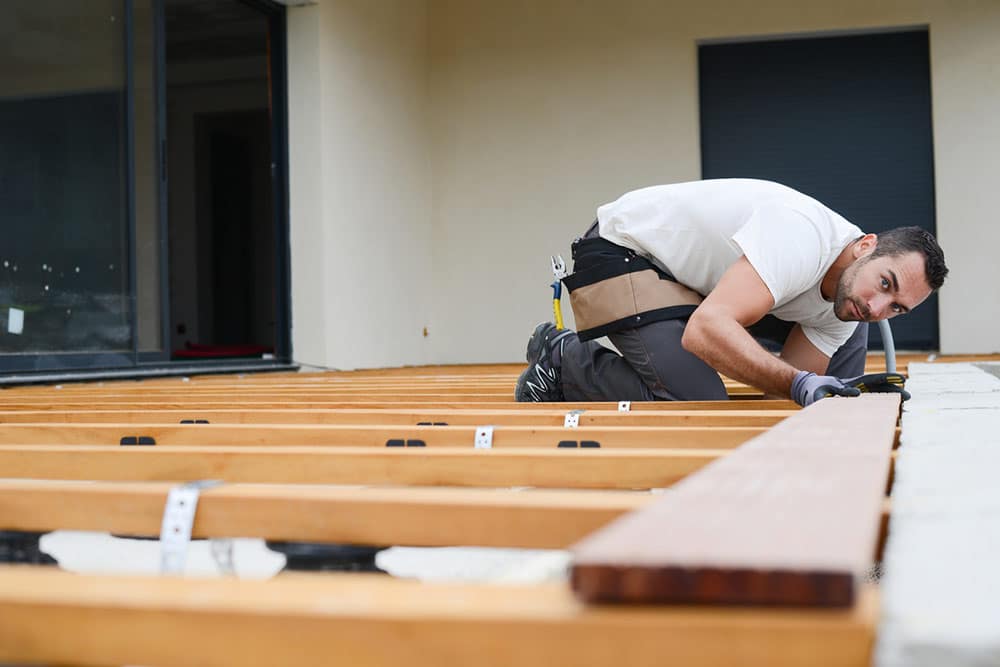 Our Process
Multi-Family Contractors in Portland
At IBI Construction, we are all about helping you take your project from concept to completion. We work with architects and designers to help plan your vision and see your project through until it is complete.
No matter what stage of the apartment construction process you are in, we can help. Whether you are building a new apartment complex from the ground up or need assistance with apartment repairs and replacements, we've got you covered.
Learn more about how we help you complete your construction goals by giving us a call today at (503) 388-6967.
Apartment Turnovers
Apartment turnovers, or renter turnovers, include various tasks and repairs. We help property owners and managers with the extensive lists of tasks that inevitably arise when a tenant moves out. We help prepare properties for the next tenant to move in and leave no task unfinished.
Hiring the right team to perform maintenance and repairs for apartment turnovers is crucial for your property's success. No tenant wants to start anew in an apartment riddled with problems like broken cabinetry, dingy carpet, or peeling paint. We tackle these tasks so you can focus on a smooth transition for new tenants every time.
Here are just a handful of the apartment turnover tasks our team performs:
Move-in/move-out repairs
Flooring replacements
Cabinet replacement & repair
Painting and drywall repairs
If you have specific questions regarding apartment turnovers or would like a quote for certain services, please contact us at (503) 388-6967.
Dry Rot Repair
Multi-Family Dry-Rot Repair in Portland, OR
Dry rot is a type of fungus that affects wood used for the structure and trims on homes and apartment buildings. It causes wood to become brittle and weak, leading to structural damage. Dry rot is caused by a combination of poor ventilation and an increase in moisture or humidity.
Without proper intervention, dry rot can become a major problem. Your property value can diminish quickly if the problem is not addressed immediately.
At IBI Construction, we take care of dry rot repairs and wood replacements. We encourage you to call us as soon as you notice any of the following signs of dry rot:
Damaged or decaying wood
Brittle or crumbling wood
Grey strands on wood
Damp or musty smell
Cracks in the wood grain
We can take care of your dry rot problem as soon as possible. Contact our team now at (503) 388-6967 to request an estimate.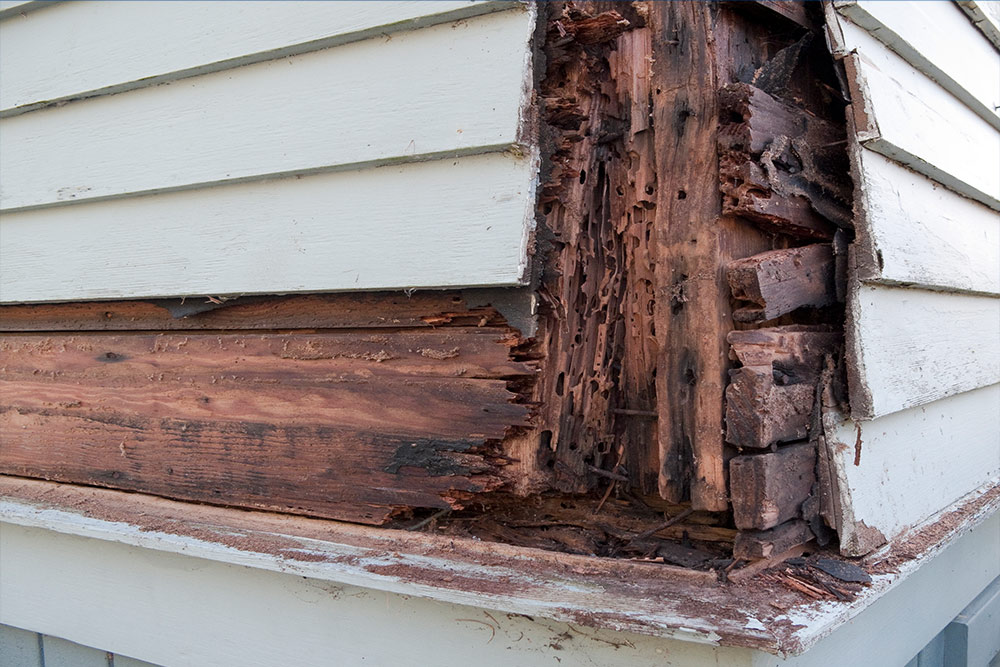 Consult with Experts & Call IBI Today
Get started with your apartment construction in Portland today.
Whether you need exterior apartment construction services or assistance with turnover on interiors, our team has you covered. Get in touch with our crew at IBI Construction today to get started. Give Our Team a Call Now: (503) 388-6967.
Why Choose IBI Construction?
As the preferred apartment construction service in Portland, you can count on IBI for everything from siding and windows, to turnovers and dry rot repairs. Our experts have the experience needed to ensure your apartment construction project goes smoothly from start to finish.
For over 40 years, IBI has worked with property owners and managers to design, plan, and execute apartment construction projects of all sizes and scopes. Our team holds itself to the highest possible standards of design and construction. We are the number one choice for your apartment construction needs in Portland and elsewhere in the Willamette Valley.
Our mission at IBI is to provide high-quality apartment construction services with honesty at competitive prices. Our ability to execute projects quickly and efficiently makes us the obvious choice for your apartment turnover and construction needs. From concept to completion, we offer honest assessments, fair pricing, and exceptional customer service.
Get in touch with our team today to discuss your apartment construction in Oregon or SW Washington. You can anticipate working with a company you can trust and a final product that exceeds your expectations.
Call IBI Construction Today: (503) 388-6967.