Replacement Windows in Clackamas, Oregon
Are you noticing a lot of drafts coming into your home and outrageous electric bills? It might be time to replace your windows (and doors) in Clackamas. When you need a dependable window installer with years of on-the-job experience, IBI Construction is the contractor to call. We provide window replacements and installations throughout the Clackamas area. Our windows are top quality, available in a wide array of styles, and just as reliable as we are.
Here at IBI Construction, we do everything we can to provide an exceptional customer experience from start to finish. We'll make sure you love your windows before we leave. Our experts are also happy to make any changes you see fit. We always adhere to industry standards and ensure your windows are up to code. The installation process is seamless with IBI Construction, and we'll make sure you're informed on what's happening at all times. We look forward to installing your windows in Clackamas soon.
quality work and are reasonably priced

"I've used IBI Construction quite a few times and they have been responsive to my needs and have partnered with me to build a strong working relationship. They do quality work and are reasonably priced. I would highly recommend you give them a call for any commercial or residential projects you might have."
~ The Jordans ~ ★★★★★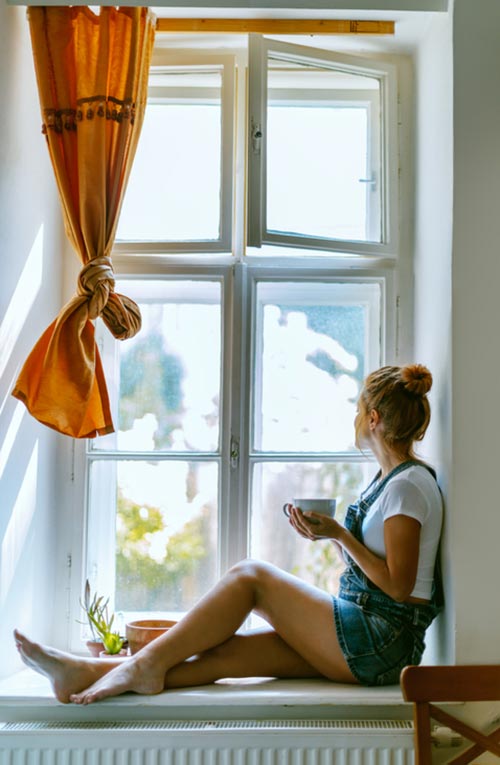 Request a Free Estimate
We hire the best people in the business so that we can deliver an exemplary product for every project. You will feel comfortable and confident in our team of highly skilled professionals, and you can be assured that they will get the job done.
Replacement Vinyl Windows in Clackamas
There are many reasons why Clackamas homeowners opt for vinyl windows. First, they cut your energy costs by preventing your heating and cooling systems from overdoing themselves. Vinyl windows keep the drafts outside where they belong and your inside air within the comfort of your home.
These windows are ideal for every season, allowing you to control your home's temperature without worrying about interference from nature. Vinyl windows also have a high level of durability. Rainstorms are common in Clackamas and the surrounding areas. You need windows that will stand their ground, and vinyl windows are the perfect choice.
Top 3 Reasons to Replace Your Windows
When you choose IBI Construction, you can choose from various types of windows, including but not limited to vinyl. We also carry aluminum, composite, fiberglass, and wood. When should you replace your windows?
#1: IT'S IMPOSSIBLE TO BLOCK OUT THE OUTSIDE NOISE.
We know you love your neighbors, but maybe you'd like a little more privacy, along with peace and quiet. Our replacement windows are made with high-quality, thick materials that reduce sound from coming into your home and keep your words from escaping outside.
#2: THE CURRENT STYLE IS NOT UP TO PAR WITH THE REST OF YOUR HOME.
We offer windows in a variety of shapes, sizes, and styles. We're happy to consult you on which windows can complement your style the best.
#3: YOUR WINDOWS ARE DAMAGED.
If your windows have any chips, cracks, or water damage, it's a matter of time before they break. That's not safe for anyone in the household. New windows ensure that your home interior is safe at all times, protecting the things and people you value the most.
HOW MUCH DOES IT COST TO REPLACE MY WINDOWS?
The cost of your new windows will depend on several factors. If you are undergoing a complete remodel or new construction, you can expect to pay a bit more for your window installations. Window replacements on an existing home will cost less depending on the number of replacements you need.
The best way to answer this question is to give us a call. We offer free estimates to help you determine which windows will fit your budget and needs. Our experts are ready to help!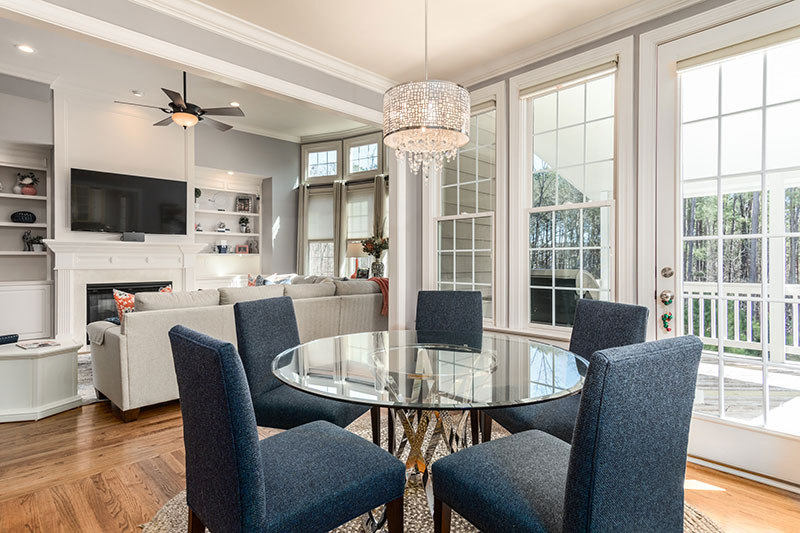 HOW DO I INSTALL REPLACEMENT WINDOWS?
First, you'll want to contact a reputable window installer, such as IBI Construction. Attempting to install replacements without a certified window installer present can cause more problems than it's worth (e.g., shattering a window or hurting yourself).
IBI Construction will make sure your windows are the right size for your home and the job gets done right. We'll bring all the tools and experienced professionals to get your new windows in safely, correctly, and in a timely manner. DIY projects might be a fun way to pass the time, but window installations are for window companies only.
Let our team install your window, and save yourself time. We'll be there for everything, including the style selection and final installation. By the end of the installation, we're confident that you'll love the finished product.
We even offer free estimates. IBI Construction utilizes every resource and measures homes daily to maintain competitive rates for Clackamas homeowners. If you have questions about how the installation works, we're a phone call away. Let's discuss the options available at your preferred price range. Connect with our team anytime. We're pleased to assist you.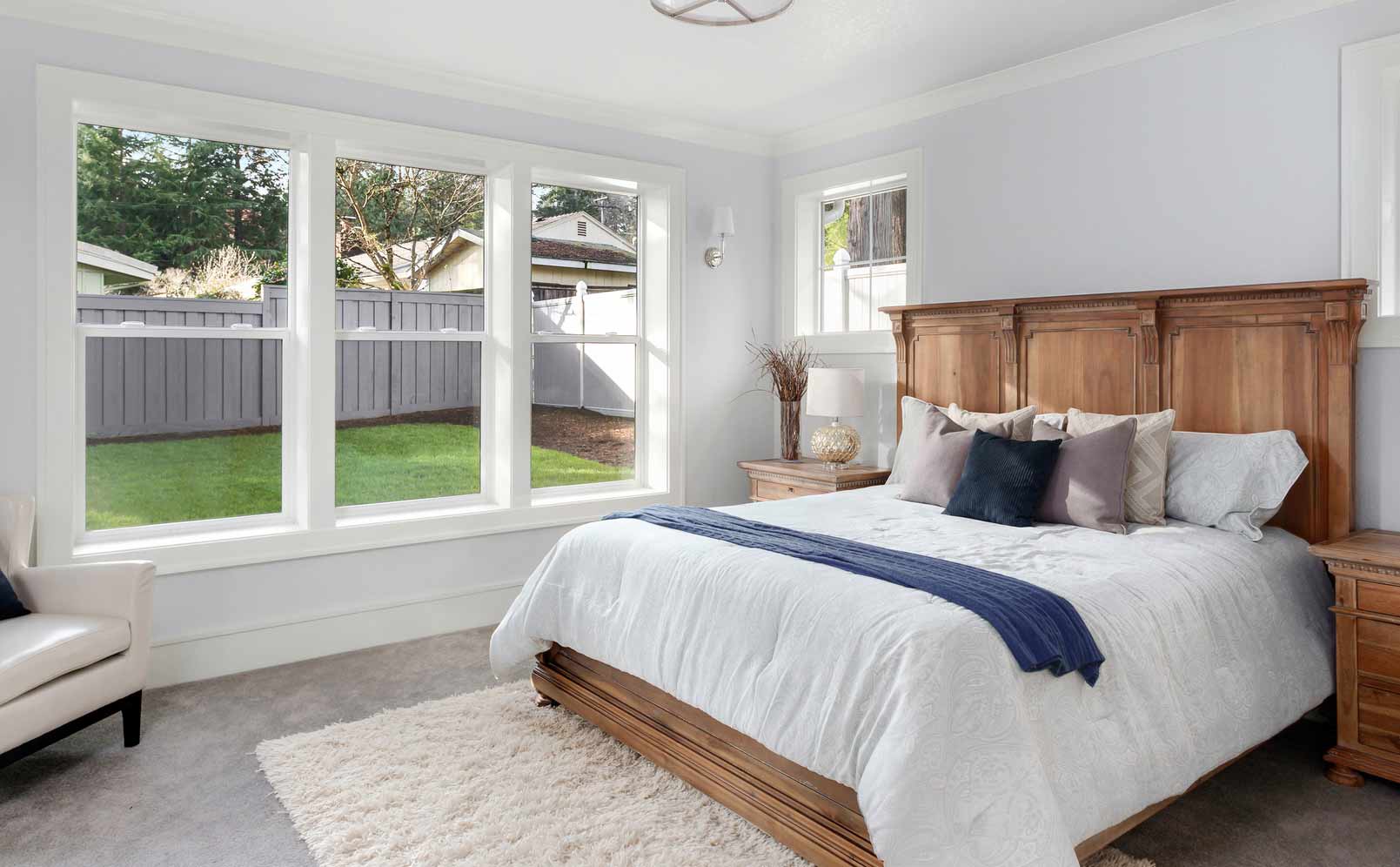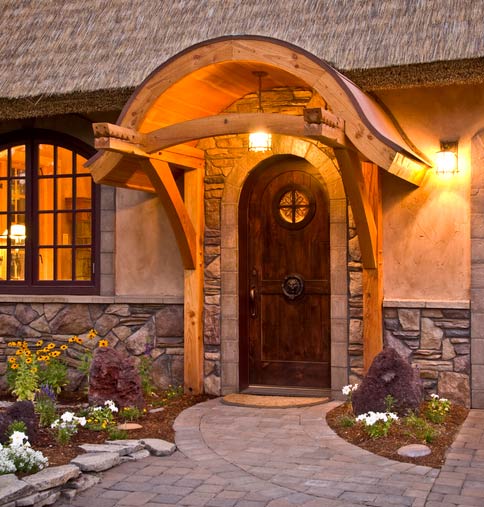 YOU'RE ONE FRONT DOOR INSTALLATION AWAY FROM MAXIMUM CURB APPEAL
While you're upgrading your windows, you might want to consider a new front door installation as well. Your exterior door sets the tone for your house and brings the whole look together. We offer a variety of styles, from country to contemporary, to give your home exterior that beautiful finishing touch.
You can also select Accordion doors or French doors if you'd like to open things up and bridge the gap between your outdoor and indoor living areas. Get in touch with our team to see what possibilities await.
Contact IBI Construction today to see which style is right for you.
Request a Free Estimate
We hire the best people in the business so that we can deliver an exemplary product for every project. You will feel comfortable and confident in our team of highly skilled professionals, and you can be assured that they will get the job done.
From Design to Completion. On-Time. On-Budget. Every time.
Get a Free Window Installation Quote
A local Lake Oswego, OR Window Installer you can trust!
We offer window installation in Lake Oswego, Oregon, and a number of the surrounding cities below.
Portland
Clackamas
Lake Oswego
Gresham
Happy Valley
Beaverton
And everywhere in-between!
Your Satisfaction is Guaranteed
At IBI Construction we believe in doing a great job, every time, to your satisfaction. That's why we stand behind our work product. If you're not happy, we'll make it right. Our trained professionals follow all code requirements and manufacturer recommendations guaranteed.