Replacement Windows in West Linn, Oregon
Are you looking for replacement windows for your home in West Linn? Do you want to work with a trusted company with decades of experience? IBI Construction is your go-to contractor. We help households all across the Portland Metro Area. If you want replacement windows that are durable, long-lasting, and perfectly matched to your preferences, IBI Construction is the contractor for you.
Each client we work with can expect excellence at every turn. You will not only love the final results of your window replacements, but you will also love working with our team. Our professional contractors meet industry standards with every installation. You will be kept in the loop every step of the way to ensure a smooth installation process and positive results. We can't wait to deliver the window replacements you deserve.
quality work and are reasonably priced

"I've used IBI Construction quite a few times and they have been responsive to my needs and have partnered with me to build a strong working relationship. They do quality work and are reasonably priced. I would highly recommend you give them a call for any commercial or residential projects you might have."
~ The Jordans ~ ★★★★★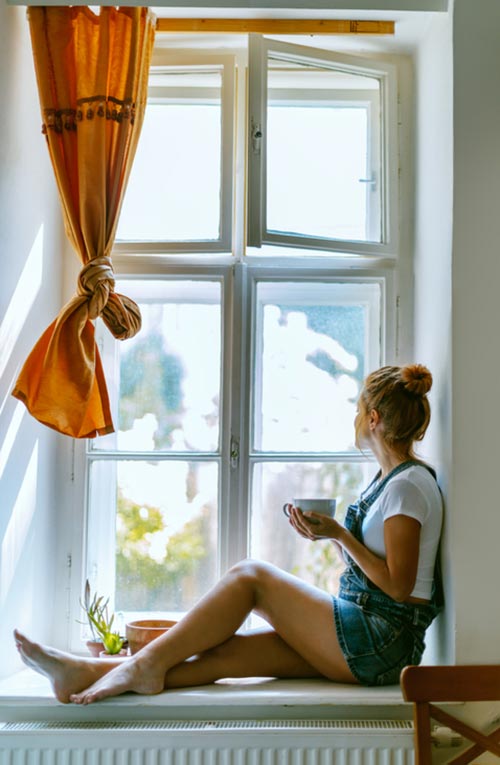 Request a Free Estimate
We hire the best people in the business so that we can deliver an exemplary product for every project. You will feel comfortable and confident in our team of highly skilled professionals, and you can be assured that they will get the job done.
REPLACEMENT VINYL WINDOWS IN West Linn
Vinyl windows are a popular window style. Homeowners in West Linn and elsewhere in the Pacific Northwest prefer vinyl windows for a variety of reasons.
Energy efficiency is a concern for most homeowners. Without energy-efficient windows, you face the probability of higher monthly bills due to drafts and escaping air. Vinyl windows are both beautiful AND energy-efficient. They are perfect for summer and winter conditions and keep the temperature inside of your home consistent.
Vinyl windows are also extremely durable. Pacific Northwest inhabitants gravitate towards vinyl windows for this reason. Heavy rain, wind, or storms are no match against vinyl windows. Throughout every season, you can trust these windows to stand up to inclement weather.
OTHER WINDOW REPLACEMENTS TYPES
Vinyl windows aren't the only style of windows we offer. There are plenty of options to choose from when you partner with IBI Construction. With decades of combined experience, our team has the industry knowledge and expertise necessary to provide professional recommendations.
Some suggestions you might consider for your new windows include vinyl, as well as window types like wood, aluminum, fiberglass, and composite. Based on your budget and lifestyle needs, we help you choose the best windows for your home.
Wood-frame windows are traditional, strong, and beautiful. Investing in the right wood-frame window replacements will serve your household well for years to come. Although these windows must be stained periodically, for some homeowners, they are worth the upkeep.
Aluminum-frame windows are both low cost and low maintenance. If you decide to go with aluminum windows, we recommend choosing a model that limits heat conductivity in the winter and excess condensation in the summer.
Fiberglass or composite replacement windows are popular, modern options. They are highly energy-efficient, easy to maintain, and affordable. Composite windows are made from a blend of materials and mimic the look and feel of wood. However, they are extremely low maintenance compared to traditional wood.
HOW MUCH DOES IT COST TO REPLACE MY WINDOWS?
The cost of your new windows will depend on several factors. If you are undergoing a complete remodel or new construction, you can expect to pay a bit more for your window installations. Window replacements on an existing home will cost less depending on the number of replacements you need.
The best way to answer this question is to give us a call. We offer free estimates to help you determine which windows will fit your budget and needs. Our experts are ready to help!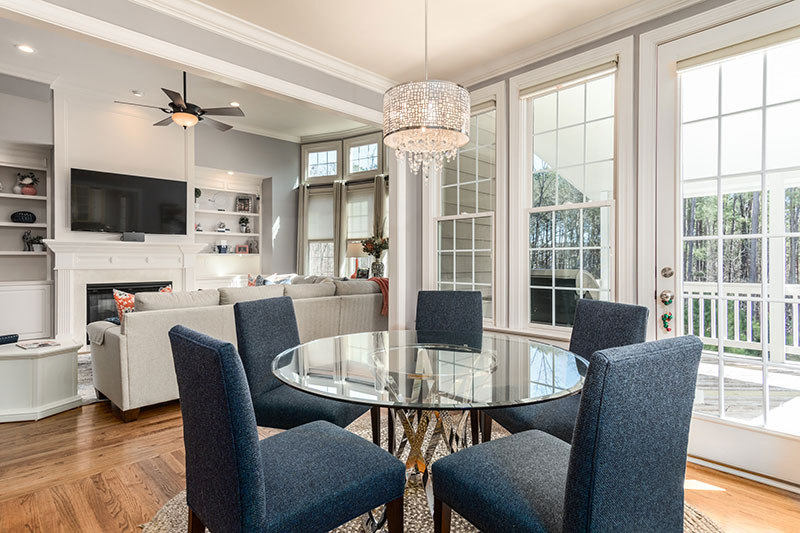 HOW DO I INSTALL REPLACEMENT WINDOWS?
Installing replacement windows on your own is a bad idea. You should always enlist the help of a professional to ensure your new windows fit properly. Not to mention, It is easy to hurt yourself or potentially break your new windows by trying to install them yourself.
We highly recommend connecting with our team to spare yourself the drama that can come with a DIY project. Window installations require specialized tools, experienced techniques, and oversight from a professional. Without a team to help you, you may end up damaging your home, injuring yourself, or forking over more money than you originally planned.
IBI Construction will take care of your window installation from beginning to end. Trust our team to help you and we promise you will love the outcome of your new windows. From brand and style selection to the final installation, we are the team you can count on.
Starting to see why we offer estimates for free? We spend a lot of time and energy accurately measuring homes so we can offer the best possible pricing in the West Linn area. Don't worry, we're here to take the stress out of this process and we're happy to provide solutions that fit within your budget. Reach out for more information, we're here to help!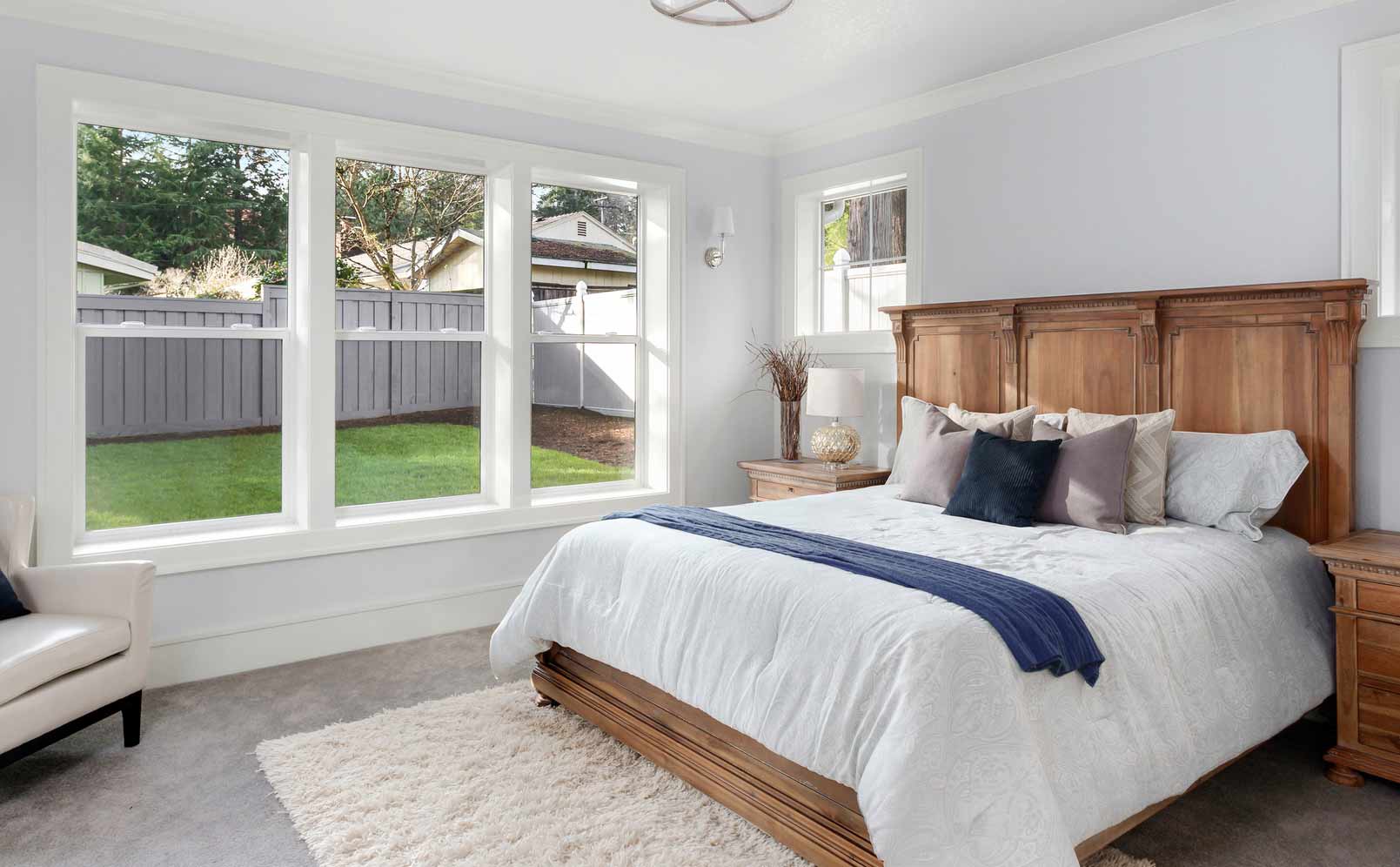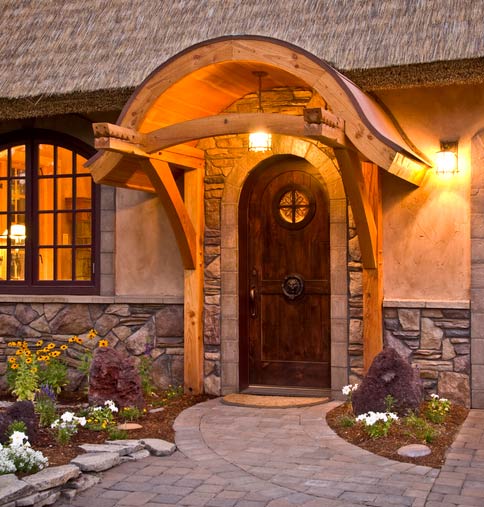 CREATE THE ULTIMATE CURB APPEAL WITH A NEW FRONT DOOR INSTALLATION
You can't talk about beautifying the outside of your home without talking about the impact a new front door has. Your door selection says everything about your style. Turn your house more country or contemporary with different front door styles.
When you want to open up your home and connect your indoor and outdoor living spaces, there are always accordion doors and French doors.
Contact IBI Construction today to see which style is right for you.
Request a Free Estimate
We hire the best people in the business so that we can deliver an exemplary product for every project. You will feel comfortable and confident in our team of highly skilled professionals, and you can be assured that they will get the job done.
From Design to Completion. On-Time. On-Budget. Every time.
Get a Free Window Installation Quote
A local West Linn, OR Window Installer you can trust!
We offer window installation in West Linn, Oregon, and a number of the surrounding cities below.
Portland
Clackamas
Lake Oswego
Gresham
Happy Valley
Beaverton
And everywhere in-between!
Your Satisfaction is Guaranteed
At IBI Construction we believe in doing a great job, every time, to your satisfaction. That's why we stand behind our work product. If you're not happy, we'll make it right. Our trained professionals follow all code requirements and manufacturer recommendations guaranteed.